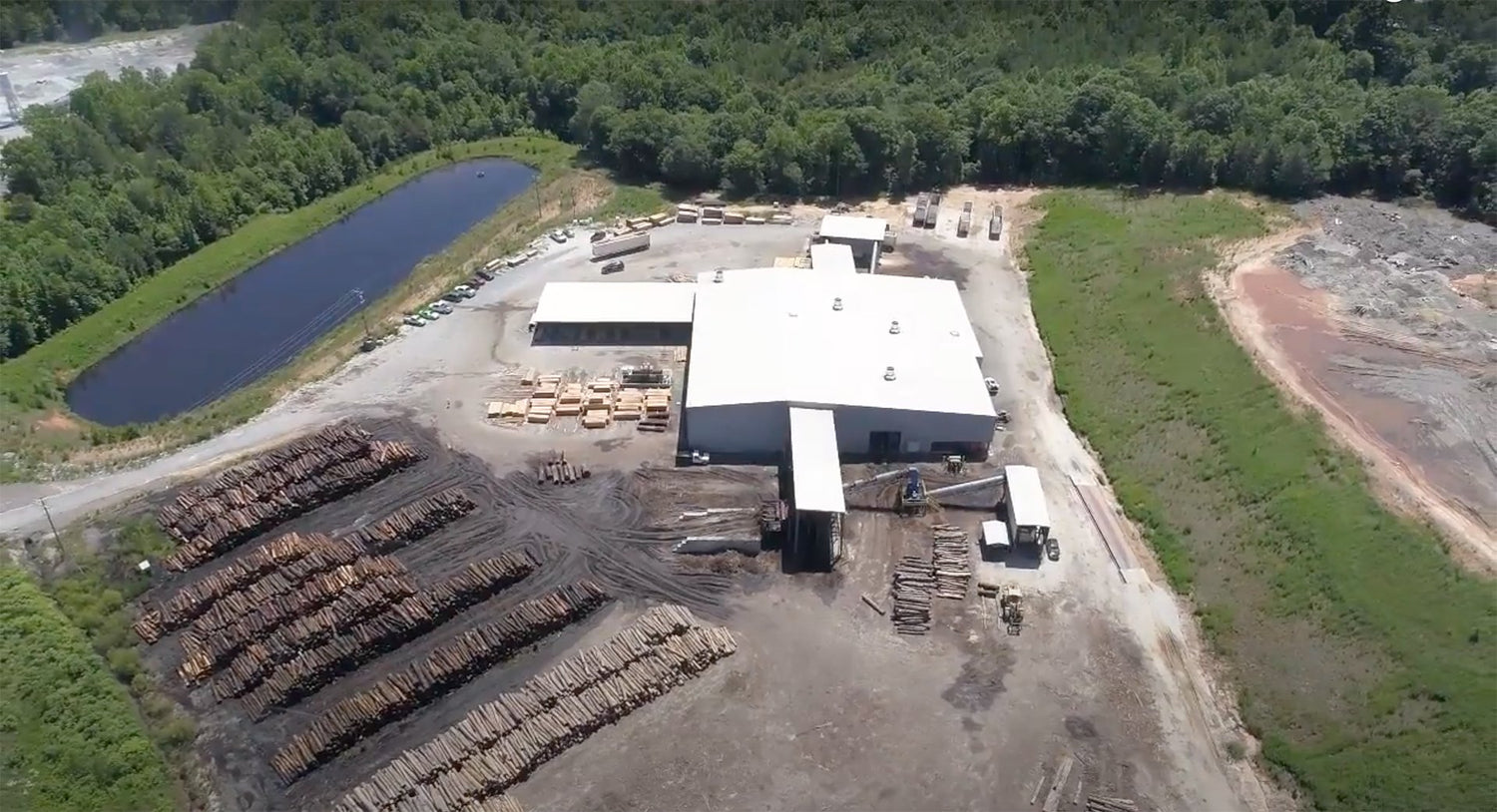 A QUALITY STORY
Whether we are buying green lumber from small to medium sized sawmills or producing it at our automated sawmill our goal is to produce the highest quality kiln dried lumber on the market.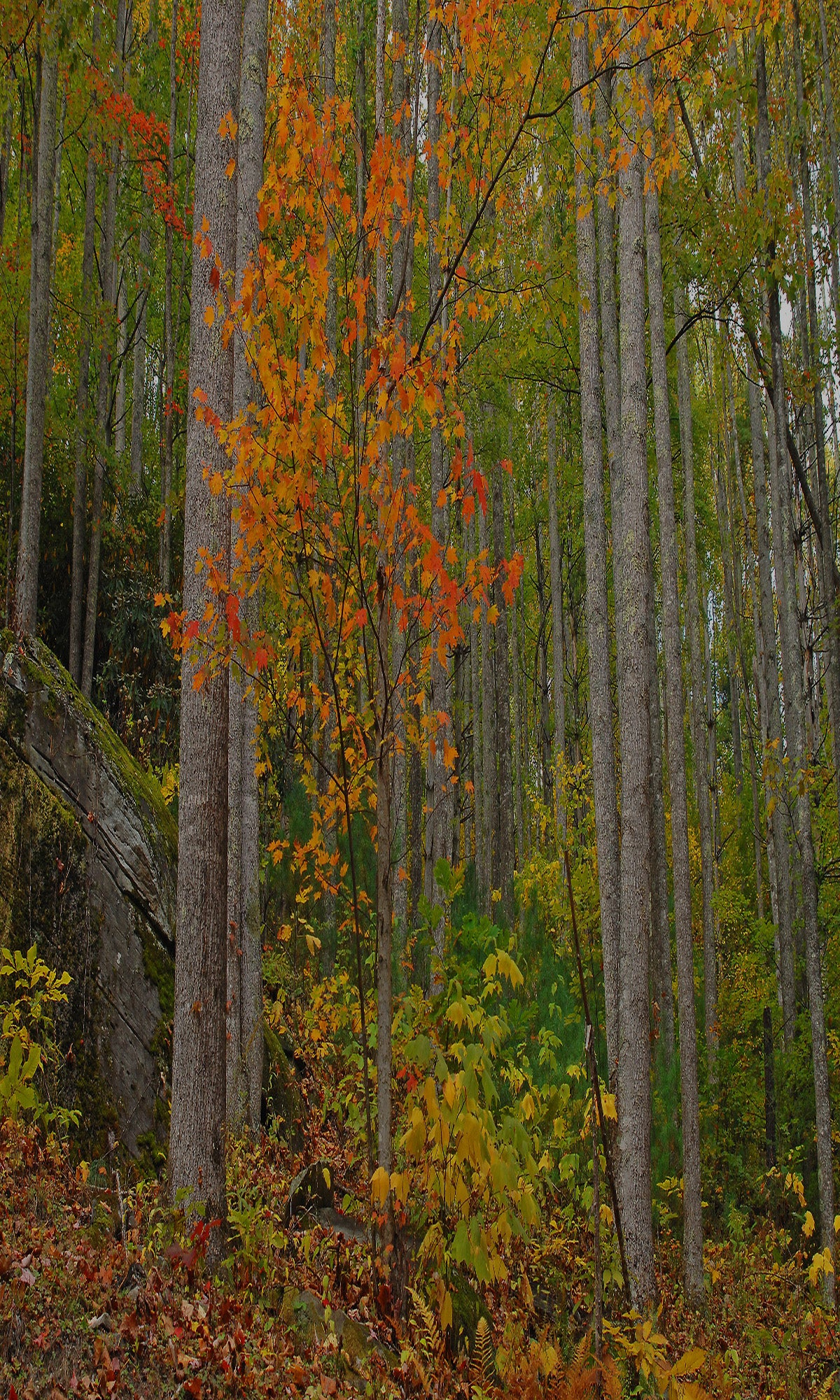 THE HARVEST
We buy the entire forest, which gives us complete and total control so that the better logs don't get sold off for veneer. This means that you're getting the best lumber possible.
We are members of the National Hardwood Lumber Association (NHLA) and abide by their rules and regulations. This helps ensure both sustainability for our greatest natural resource and increased profitability for our customers.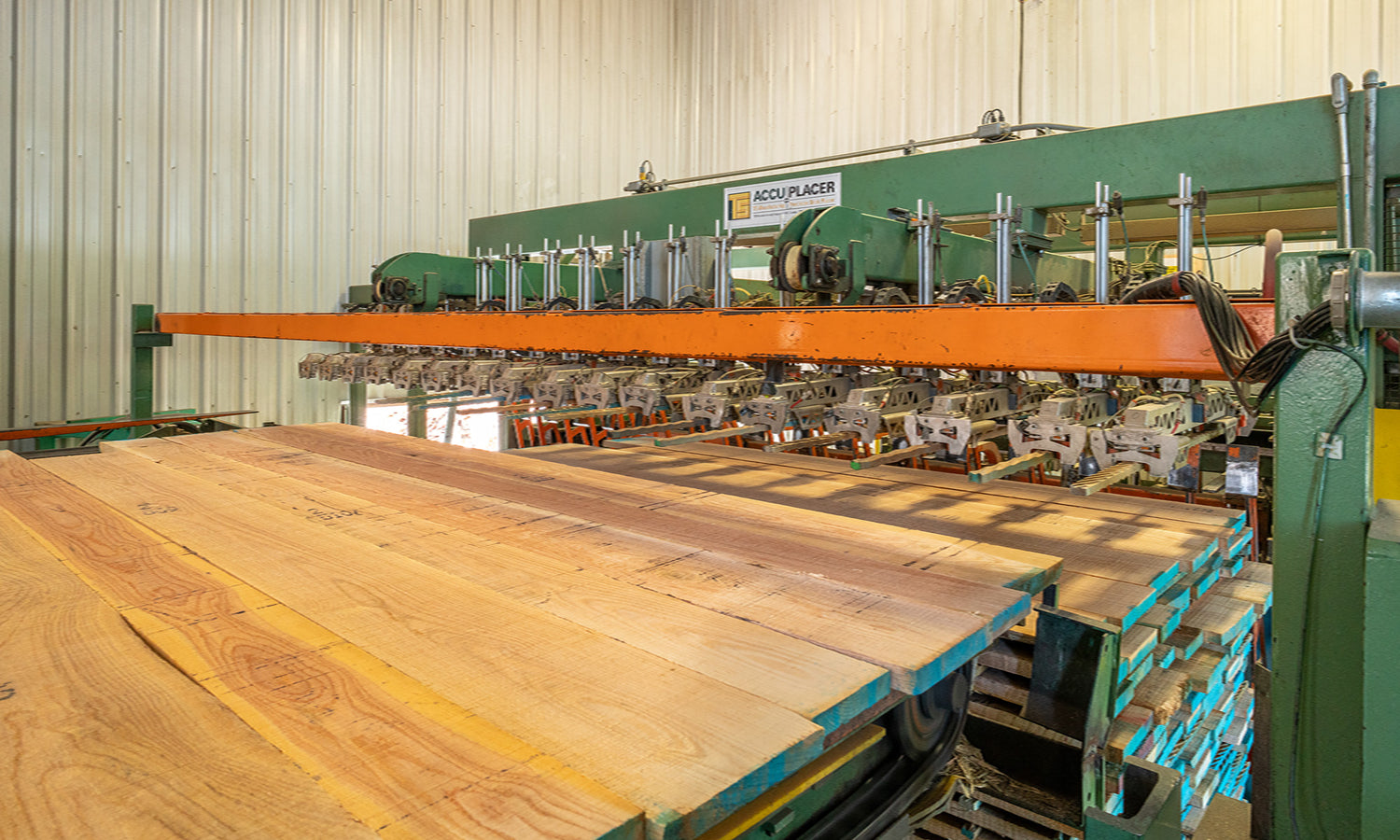 OUR FACILITY
When the lumber finally comes from either our sawmill or our procurement team, we expertly grade to ensure that you're getting the best possible quality. We check—and double-check—to make sure that it grades what it's supposed to be.
Robotic stick laying, computer-controlled fan sheds, and dry kilns all help to ensure slow, gentle drying for superior lumber quality. Long-term storage happens in our climate-controlled warehouses to protect the lumber from moisture and weather damage.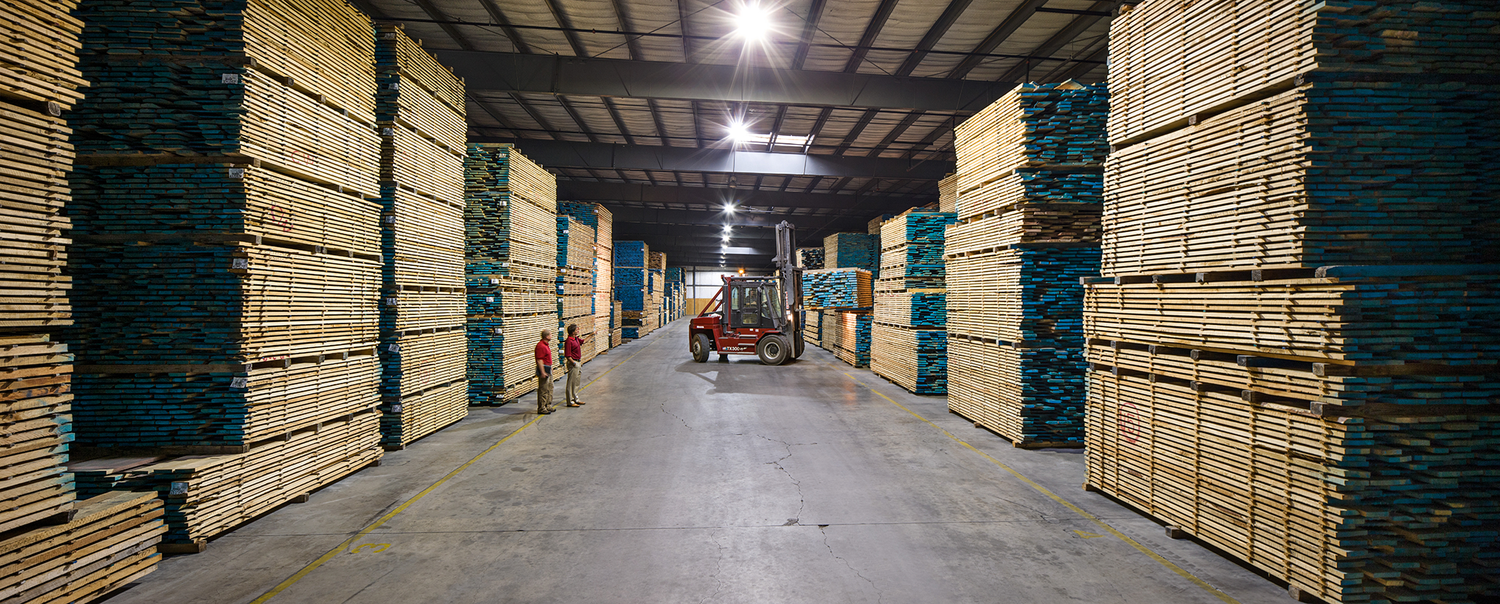 QUALITY & QUANITY
Our goal is always to keep stock on hand. This means that we never say "no" to our customers. We spend a lot of time making sure we have exactly what you're looking for in sufficient quality and quantity.
NHLA CERTIFIED
Our NHLA certified graders examine every board to ensure that you get the quality wood you require.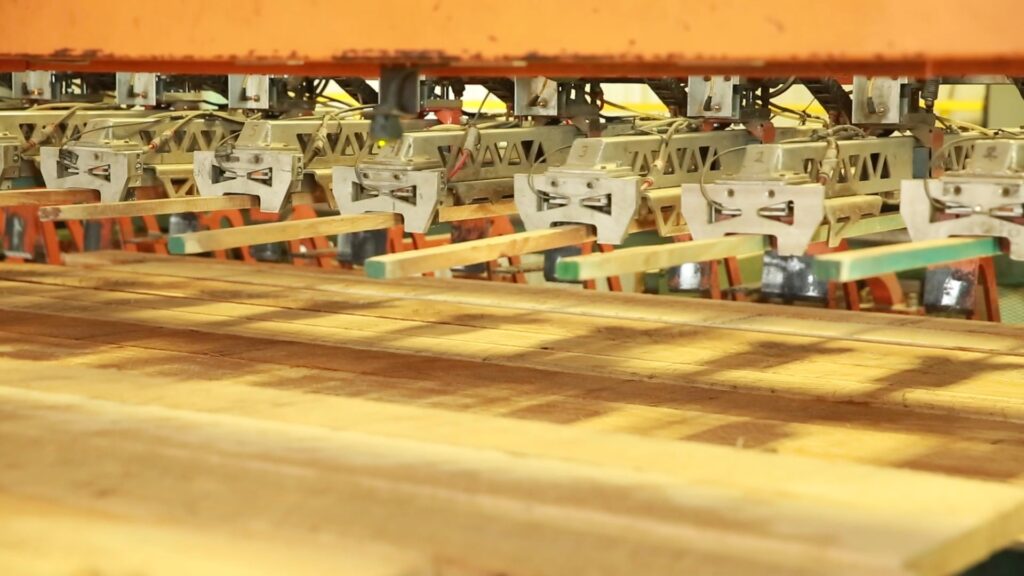 ROBOTIC STICK LAYING
We stack our lumber perfectly with robotically laid sticks. Through automation this allows us to lay sticks every foot— which results in the flattest lumber possible.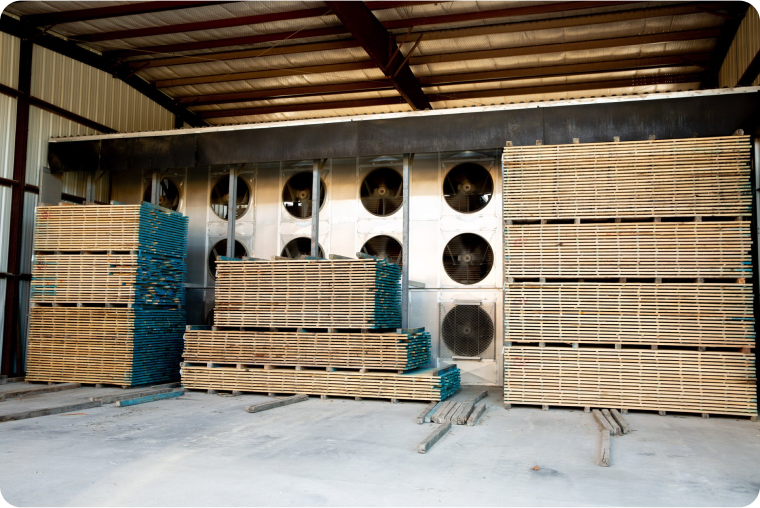 FAN SHEDS
Our higher end products never see sunlight or rain. Thanks to the computer-controlled fan sheds and dry kilns, our lumber is protected from the environment's damaging effects.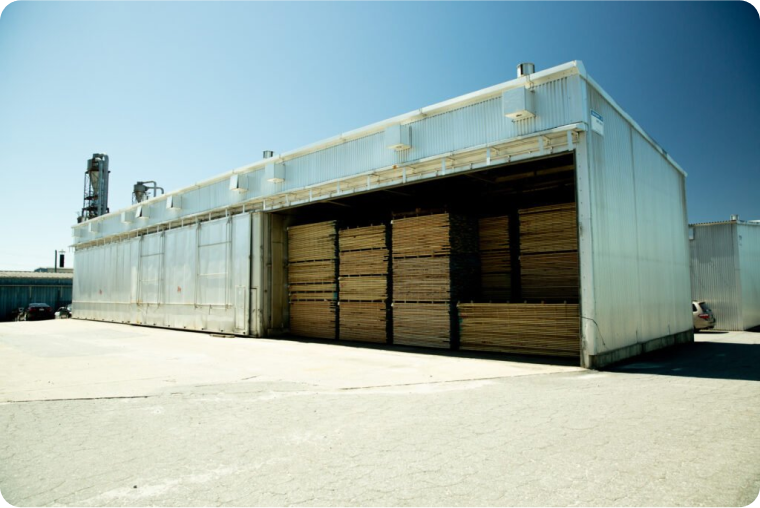 DRY KILNS
When it comes to drying lumber, there is definitely a perfect way to do so. Our kilns help ensure gentle and slow drying for superior lumber quality through a state-of-the-art computerized weight-based system. This weight-based drying allows us to monitor the exact moisture content of the wood throughout the process.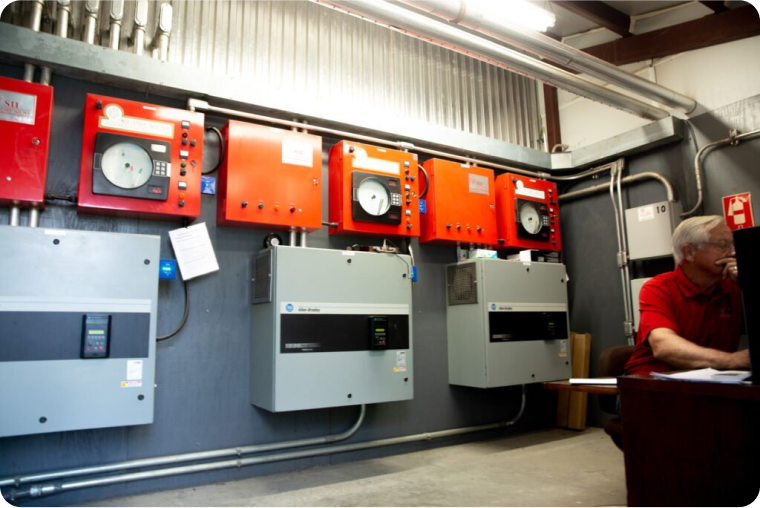 HEATED WAREHOUSES
We use heated warehouses for long-term storage that prevent moisture from going back into the lumber. This is an essential step because if you put wood in an unheated warehouse, it will absorb moisture over a few months—thereby requiring it to be re-dried.