White oak is a type of hardwood renowned for its durability, strength, and attractive appearance. It possesses a dense cellular structure, making it highly resistant to wear, rot, and decay. This property makes white oak an ideal choice for a wide range of applications, including furniture, flooring, cabinetry, and outdoor projects like decks and boats.
GENERAL DESCRIPTION

American White Oak is similar in colour and appearance to European Oak. Sapwood is light coloured and the heartwood is light to darkbrown. White Oak is mostly straight grained witha medium to coarse texture, with longer rays than Red Oak. White Oak therefore has more figure.

In addition to its durability, white oak is known for its impressive strength. It has a high bending and crushing strength, making it capable of withstanding heavy loads and pressure. This strength makes white oak particularly suitable for structural purposes, such as beams and posts in construction.

Another advantage of white oak is its excellent workability. It can be easily shaped, sawn, and machined, allowing craftsmen to create intricate designs and details. White oak also holds screws and nails firmly, making it a preferred choice for joinery and woodworking projects.
WORKING PROPERTIES

White Oak machines well, and nails and screws well, although pre-boring is advised. It also turns, carves and bends well. Its adhesive properties are variable, but it sands, stains and polishes to a good finish. The wood dries slowly and care is needed to avoid checking. Due to its high shrinkage, it can be susceptible to movement in performance.
PHYSICAL PROPERTIES

It is hard and heavy wood with medium bending and crushing strength. White Oak is low in stiffness but very good in steam bending.
RATINGS 1 TO 5 (BEST)

Machining: 5

Nailing: 4

Screwing: 4

Gluing: 2

Finishing: 5
View full details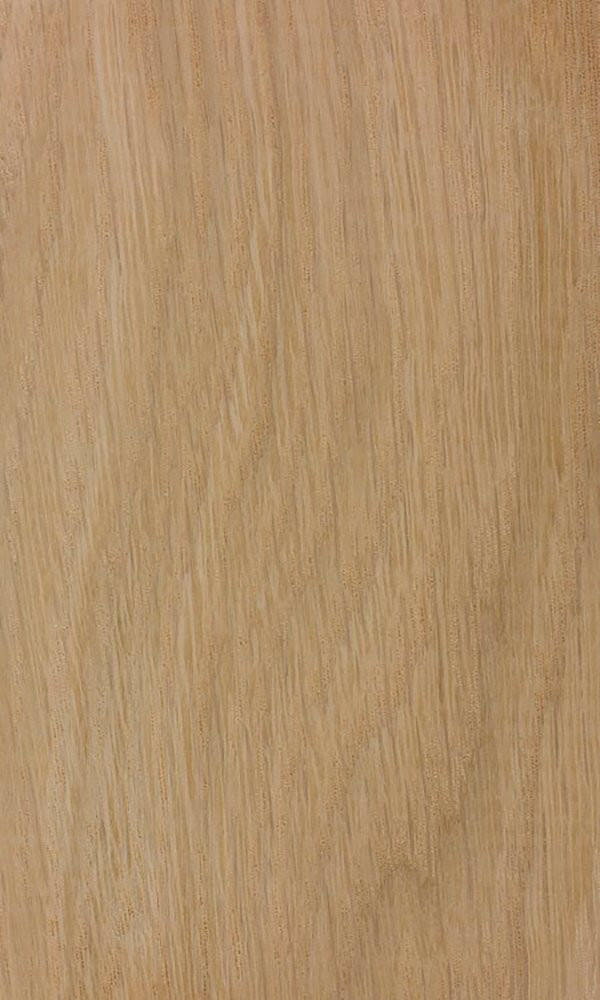 Rough cut lumber comes straight from the mill through the dry kiln in the form of planks. This is a version of lumber that has been kiln dried with no further processing.




Surfaced Two Sides (S2S) is rough lumber that has been dressed on the top and bottom of the board in order to meet the requested thickness. Associated Hardwoods has state-of-the-art planers that dress the boards to meet the customer's exact specifications.

Rip-To-Width lumber is where both sides of the board are ripped to a customer's specified width after surfacing.

Rip-To-Width/Cut-To-Length is where the board is manufactured and defected to a customer's unique specifications.

Glued-To-Spec is where boards are ripped & cut and glued into a panels.