Hickory is a type of hardwood known for its strength, durability, and distinctive grain patterns. Due to its strength and shock resistance, hickory wood is commonly used in the construction of furniture, flooring, cabinets, and tool handles. It is also a preferred choice for athletic equipment such as baseball bats, golf club shafts, and drumsticks.
GENERAL DESCRIPTION

The hickories are an important group within the Eastern hardwood forest. Botanically they are split into two groups; the true hickories, and the pecan hickories (fruit bearing). The wood is virtually the same for both and is usually sold together. The sapwood of hickory is white, tinged with brown while the heartwood is pale to reddish brown. Both are coarse-textured and the grain is usually straight but can be wavy or irregular.
WORKING PROPERTIES

The heaviest of American hardwoods, the hickories can be difficult to machine and glue, and are very hard to work with hand tools, so care is needed. They hold nails and screws well, but there is a tendency to split so pre-boring is advised. The wood can be sanded to a good finish. It can be difficult to dry and has high shrinkage.
PHYSICAL PROPERTIES

The density and strength of the hickories will vary according to the rate of growth, with the true hickories generally showing higher values than the pecan hickories. The wood is well known for its very good strength and shock resistance and it also has excellent steam-bending properties.
RATINGS 1 TO 5 (BEST)

Machining: 2

Nailing: 2

Screwing: 2

Gluing: 2

Finishing: 3
View full details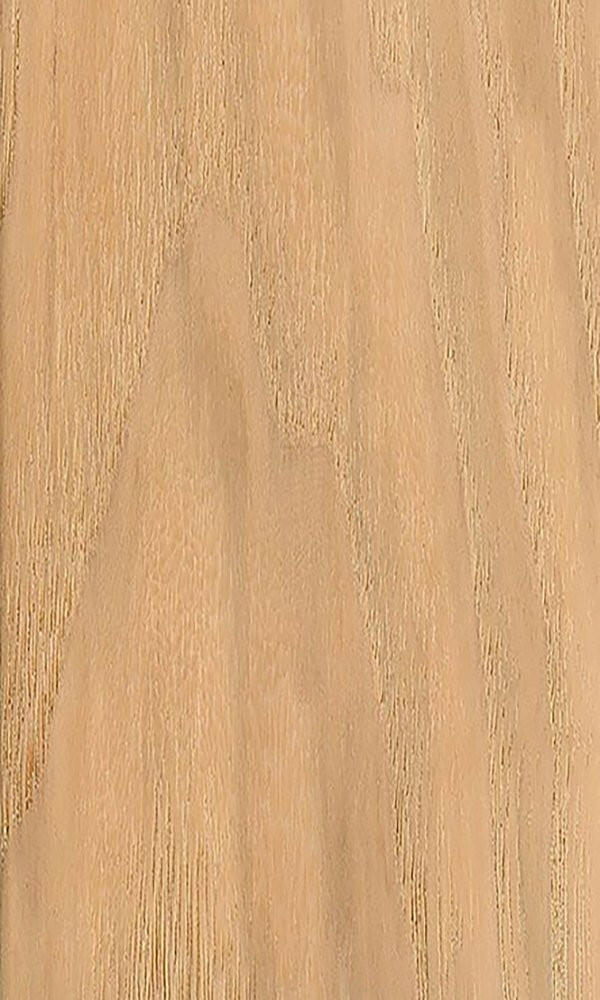 Rough cut lumber comes straight from the mill through the dry kiln in the form of planks. This is a version of lumber that has been kiln dried with no further processing.




Surfaced Two Sides (S2S) is rough lumber that has been dressed on the top and bottom of the board in order to meet the requested thickness. Associated Hardwoods has state-of-the-art planers that dress the boards to meet the customer's exact specifications.

Rip-To-Width lumber is where both sides of the board are ripped to a customer's specified width after surfacing.

Rip-To-Width/Cut-To-Length is where the board is manufactured and defected to a customer's unique specifications.

Glued-To-Spec is where boards are ripped & cut and glued into a panels.
The NHLA grades are based on the percentage of clear-defect free wood on a board. The measurements of this percentage are referred to as clear-cuttings.
Other than the FAS grades, the grade of the board is determined from the percentage of these clear cuttings and do not consider defects outside of the clear areas.
Learn more about NHLA Grading with this downloadable resource.